Main content starts here, tab to start navigating
Bar-B-Cutie Premium Goo Goo Candy
Slide 1 of 3
Slide 2 of 3
Slide 3 of 3
Available at BNA Location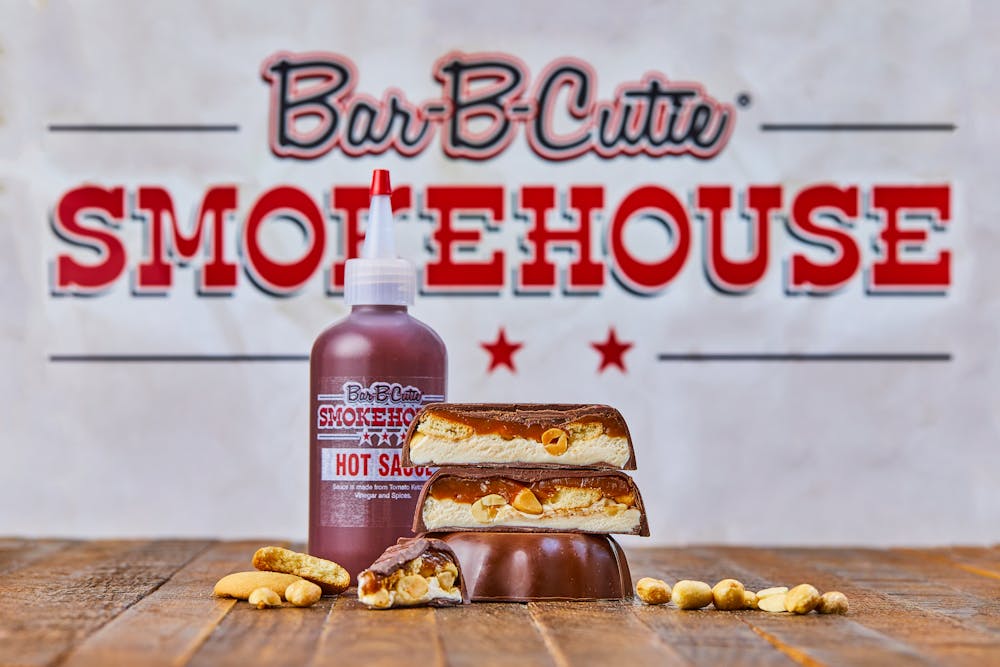 Available Online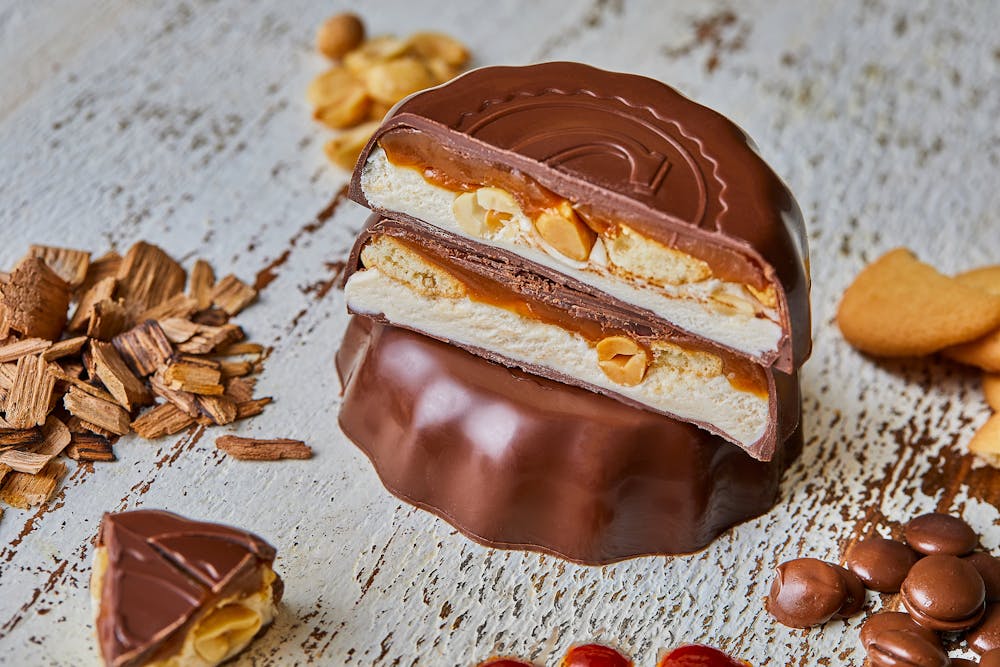 Two Legendary Nashville Brands. One candy. Supporting Angel Flights-Mid Atlantic.
Sweet Banana Hot Caramel Chocolate Confection. MMMM!
For a limited time, you can get the Bar-B-Cutie Premium Goo Goo Online and In-Store (TN Locations Only).
A portion of every sale goes to Angel Flight Mid-Atlantic to help patients in TN, GA & TX get the transportation they need for medical evaluations, diagnosis & treatments.
Supporting Angel Flights Mid-Atlantic
Our passion for helping our communities thrive by supporting our local businesses and people gave us the vision. You give us the support.
Where this idea began...While listening to Bob Goff talk with Jennifer Garner, I became fascinated with how Jennifer talked about choosing each day to live focused on her priorities of family, faith and people. She described how that focus allows her to live her best life on purpose.
Eager to watch a movie staring this actress who had such terrific energy and joy, I looked up movies she had stared in and saw "Miracle from Heaven" (a movie based on a true story about a girl with a rare, incurable disorder). I was so sad to watch this family struggle as one parent worked to pay medical bills and take care of a everything at home while the other parent traveled thousands of miles away from home with their sick child in order to get the medical help that she needed.
All of a sudden it hit me...We can help families in our communities who are powering through this challenge! We can give part of the sales of our new, delicious Bar-B-Cutie Premium Goo Goo candy collaboration to help local families facing medical difficulties with their travel expenses! I couldn't wait for this idea to become reality!
AND HERE IT IS! Goo Goo and Bar-B-Cutie SmokeHouse are so excited to be partnering together to help encourage and lighten the load for families facing difficult medical situations by donating a portion of the proceeds of the sell of the NEW Bar-B-Cutie Premium Goo Goo to Angel Flight Mid-Atlantic! We want everyone to have the opportunity to live their best life on purpose.
Thank you for your support! You make a difference!
-Christie McFarland
https://www.angelflightmidatlantic.org/